Master The Art Of Traditional KungFu In Our Adult Martial Arts Classes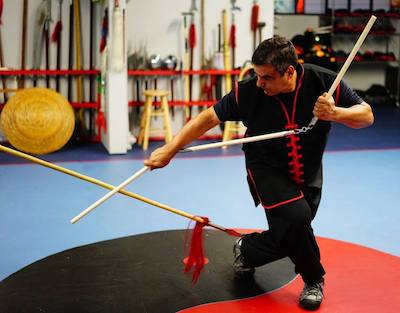 Challenge your body and your mind today with our traditional KungFu Classes in Coral Springs. We're helping men and women of all ages and abilities stay fit and learn self-defense for any situation by relying predominantly on the forms of Northern Shaolin Style KungFu.
From day one, you'll take on comprehensive coaching and a clear path to success with 10 distinct sash levels and a technique demonstration for each promotion.
We're helping people across Coral Springs learn new skills every day - and you could be next. Just fill out the short form on your screen to learn more or to get started today!
What Can You Expect In Our Adult Martial Arts Program?
We are committed to the art of traditional KungFu and we prove that every day with the highest quality instruction in the Northern Shaolin Style. Each level at KungFu connection includes:
A comprehensive warm-up
Kicking and hand technique training
Throwing and joint locking skills
Weaponry exercises
PLUS, we cover breathing techniques, traditional forms and practical self-defense, and a comprehensive understanding of martial arts etiquette and ethics.
Our Adult Martial Arts program is truly the most comprehensive KungFu training around and offers YOU the best way to challenge your body and your mind at the same time.
See Real Results From Day One At KungFu Connection
Our Adult Martial Arts training focuses a lot of its energy on the correct forms and techniques of KungFu style. But in our classes, you'll keep your body moving from start to finish and work muscles you never knew you had.
Unlike the boring treadmill training or big group fitness classes, our Adult Martial Arts classes can help everyday people across Coral Springs walk away feeling stronger and fitter than ever before.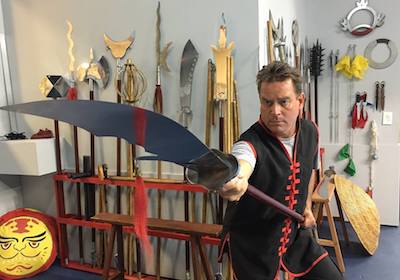 After just a few classes, you can enjoy:
Sustainable fat burn and weight loss
Total-body muscle toning
Improved athleticism and agility
Better posture, balance, and coordination
Make The Move Today! Join Us In Coral Springs For The Best Adult Martial Arts Training In Town!
If you're looking for a better way to train, we've got the answer at KungFu Connection. Master the art of Northern Shaolin Style KungFu and enjoy the mental and physical benefits that come with it.
Just fill out the short form on your screen today to learn more about our Adult Martial Arts Classes and everything else we have to offer in Coral Springs.