In Our Kids Martial Arts Classes, Your Child Can Take On The Best Traditional KungFu Training Around!
At KungFu Connection, we take pride in helping students across Coral Springs build self-discipline, concentration, and respect for others. That's why our Kids Martial Arts classes offer traditional KungFu training with an emphasis on building your child's mental, physical AND emotional foundation.
Join us in Coral Springs today and treat your child to our cutting-edge KungFu Kids program now! Just fill out the short form on your screen to get started or to learn more!
What Makes Our Kids Martial Arts Program Different From The Rest?

At KungFu Connection, we're not here to be a daycare or a playground. We're committed to teaching our students the art of KungFu with high-quality instruction and unwavering support.
But our training never advocates violence and fighting. Instead, we teach KungFu as a form of character development and a tool for only the most extreme situations.
Our Kids Martial Arts Classes are designed for students ages 5-7 (Little Dragons) and ages 8-12 (Kung Fu Kids) and can help your child enjoy staying active and give them an incredible sense of pride in the learning process and their newfound skills.
We're helping kids across Coral Springs develop:
Self-Defense skills for the real world or competition
Total-body strength and coordination
Speed, agility, and incredible athleticism
Lifelong habits of physical activity
And From Day One, We're Setting Students Up For Success In All Aspects Of Life
Our students love the kicks, punches, self-defense strategies that come with KungFu. But in our Kids Martial Arts Classes, we're offering them so much more! Every class at KungFu Connection is held in small groups to ensure that each student gets individualized attention.
That means that every child is listened to, connected with, and supported on their journey. With each and every class, your child can learn important values and life skills that will serve them for years to come.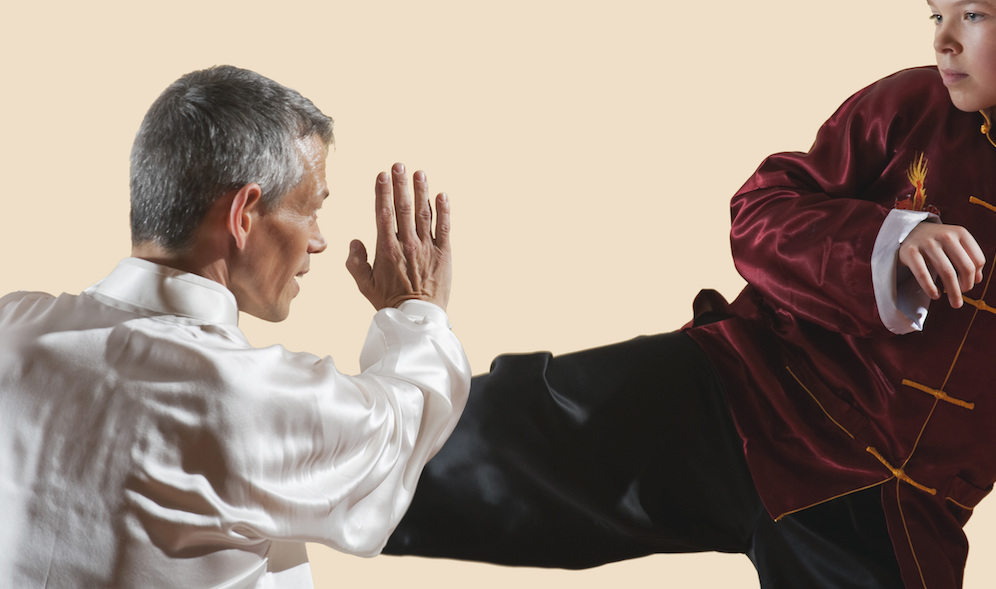 We're teaching our students:
Focus and attention to detail
Dedication and perseverance
Respect for all others
Leadership and teamwork skills
Unwavering self-confidence in any situation
Don't Miss Out On The Best Kids Martial Arts Classes In Coral Springs!
If you're looking for a great way to keep your child active and on the path to lifelong success, join us at KungFu Connection in Coral Springs today! Our Kids Martial Arts Classes are perfect for students of all backgrounds and experience levels.
Just fill out the short form on your screen to learn more or to get started today!